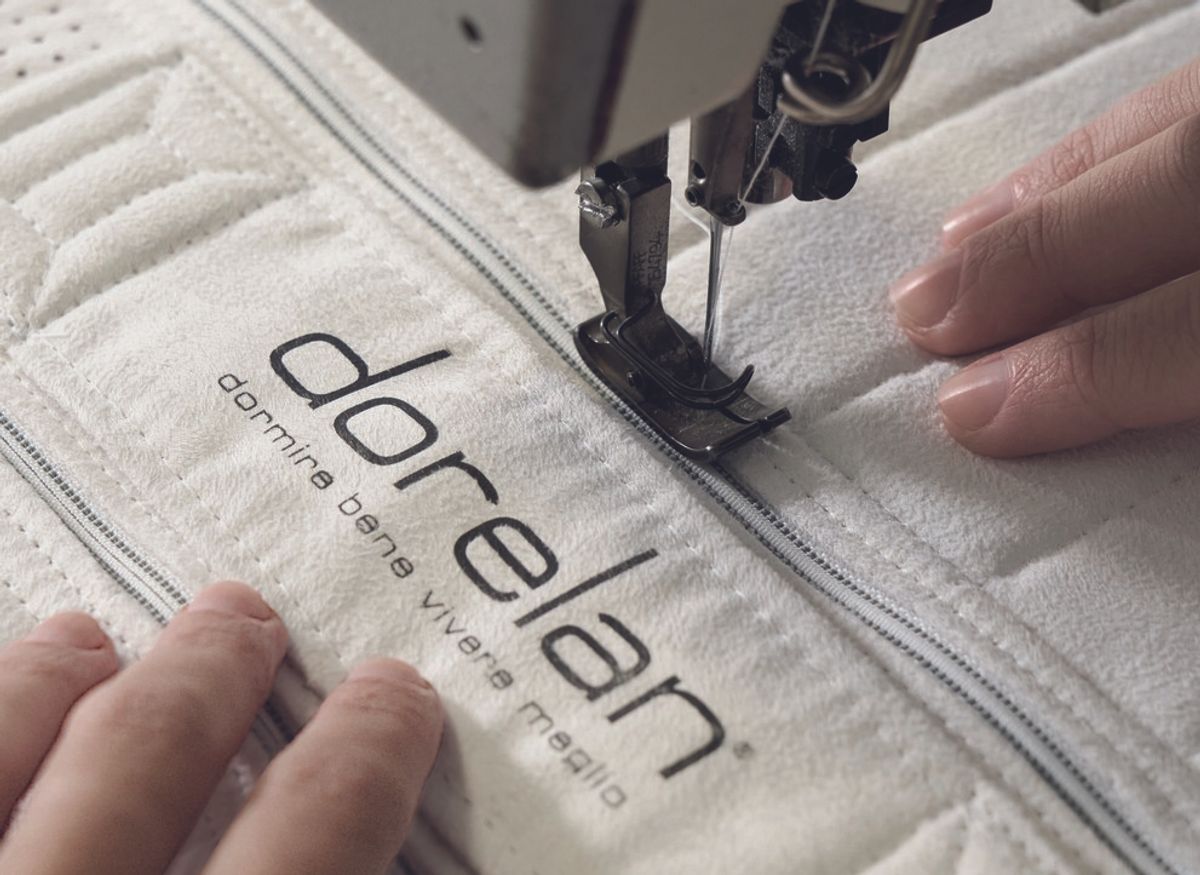 The story of Dorelan is one of people, dreams and dedication.
It all began in 1968, when Diano Tura and Pietro Paolo Bergamaschi decided to leave the company they worked for, dedicating themselves to a more ambitious project: the production of superior quality mattresses. And so the first ever Dorelan products were created in a small garage in Forlì, made with the same taste and manual skill that distinguish Italian artisans. From Forlì to the entire country and then onto the international market along a constant, organic and patient growth trajectory. One step at a time, with a vision rigorously focused on quality. This choice inspired significant investments in scientific research, technologies and above all, people.
Dorelan quality
Raw materials, technology and Italian design are building blocks, skilfully assembled to fulfil a promise of better sleep. Customers are at the heart of each choice and creation: to them we dedicate a unique and enveloping sleep experience; to them we dedicate our daily work.
Innovation
We pay great attention to technological development. This has always been true and remains fundamental in the creation of value and high level products. Innovation is the heart of the company, it is the drive towards constant growth, an approach that allows us to create the products required by the market with a quality that exceeds all expectations.
Made in Italy
We believe in Italian quality, in the know-how of a country rich in history, ideas and creativity. Rich in courage and innovation. We believe in those who pursue their trade with passion and in those who always aim high, without ever looking back. Each part and technology present in Dorelan mattresses is made here, without any exceptions. This will never change. Because Made in Italy is more than just a label. It is a quality choice.
To improve the lives of people today, tomorrow, always. To do so thanks to the culture of sleep, commitment, knowledge and technologies.
Thanks to everyday work and the determination with which we pursue it. This is what we do, what we have done and will continue to do, with passion and dedication, forever distinguishing ourselves due to quality and details, avoiding short cuts and ready-made solutions without hesitation. Our mission is a blend of art and science, a cultural challenge and a veritable innovation of tradition: we perpetuate values that have always distinguished us, reinforcing them with the strength of ideas and technology.
It is an attitude of doing better and more, to create excellent value products that live up to the expectations of those who choose them and our history.